Ramadan is divided into 3 ashras each having its own importance and blessings. Each ashra has its own duas and acts of worship to be performed. But last ashra is considered having more importance than the first two ashras.
Why is it given more importance is because of the night of Layla-tul-Qadar also known as the Night of Decree, Night of Power, Night of Value, Night of Destiny, or Night of Measures. It can be seen in the following hadees as Al Bukhari has recorded him (PBUH) say:
"Seek Layla-tul-Qadar among the odd nights of the last ten days of Ramadan"
What is the importance of Layla-tul-Qadar according to Quran?
We have indeed revealed this (Message) in the Night of Power:
And what will explain to thee what the night of power is?
The Night of Power is better than a thousand months.
Therein come down the angels and the Spirit by Allah's permission, on every errand:
Peace!…This until the rise of dawn!
—Sura 97 (Al-Qadr), ayat 1-5
This night, the Night of Decree, is better than a thousand months and can be found on 21, 23, 25th, 27th and 29 of Ramadan where it is also mostly believed to occur on the of Ramadan.
What important acts can be done on these nights to gain maximum sawab. Following are a few kwy points in order to maximize your ibadah during the last 10 days.
1. Dua of Layla-tul-Qadr:
The supplication of Layla-tul-Qadar is:
Aisha, May Allah be pleased with her, said: I asked the Messenger of Allah: 'O Messenger of Allah, if I know what night is the night of Qadr, what should I say during it?' He said: 'Say: O Allah, You are pardoning and You love to pardon, so pardon me.' "
(Ahmad, Ibn Majah, and Tirmidhi).
 Also,Recite Surah Qadr in abundance.
2. Do Aitikaf:
In aitikaf, you spend the last ten days in mosque or at home in isolation to focus only on the salat, supplications and good deeds. You cut off your extra activities and perform the salat and supplications and recite Quran in abundance.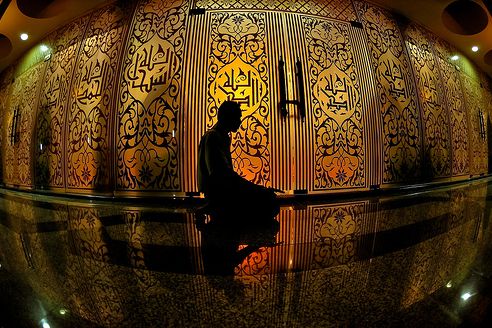 On the sighting of the moon of Shawal, your aitikaf completes. It was also practice by Prophet Muhammad (S.A.W.)
3. Recite the Holy Quran:
Recite as much holy Quran as you but with Tafseer as we it has been said that reciting one verse is better than reciting whole Quran without knowing its meaning.
4. Give Charity:
Give one rupee in charity on every night on the last 10 days and if it falls on Layla-tul-Qadr, it will be as if you give charity everyday for better than 84 years as
 Worship on Layla-tul-Qadr is worth 80 years of worship, and charity is the way you worship with your money.
5. Pray Nawafil:
Pray as many nawafil as you can on the odd nights of the last 10 days of Ramadan but if there is anything that hinders you from praying too many nawafil. Pray 2 ra'kaat every night and if it falls on Layla-tul-Qadr, it will be as if you give charity everyday for better than 84 years.
6. Recite Surah Ikhlaas:
Recite Surah Ikhlaas three times as
Prophet Muhammad (PBUH) said:
"Say: He is Allah, Absolute Oneness….., By Him in Whose hand my soul is, it is equal to one third of the Quran!" (Bukhari)
So, reciting Surah Ikhlaas 3 times is equivalent to reciting whole Quran and  if it falls on Layla-tul-Qadr, it will be as if you give charity everyday for better than 84 years.
7. Eat Light and Drink More:
It's a pro tip to eat light if you want to feel energized and supplicate more. Have snacks during breaks. The more you eat, the sleepier you get which makes it difficult to stay up till Fajr. Drink enough water to stay hydrated and awake.
We should try to make best out of these days of Ramadan and supplicate in abundance in hopes to get our previous sins wiped out. As
Abu Hurayrah (R.A.) relates that the Prophet (S.A.W.) said: "Whoever stands (in the voluntary night prayer of) Ramadan out of faith and in the hope of reward, his previous sins will be forgiven. And whoever spends the night of Lailat Al-Qadr in prayer out of faith and in the hope of reward, his previous sins will be forgiven." [Sunan-un Nasa'i]
Leave a Comment