Sham Idress has been known for his ultimate comedy style and has won many hearts with his comedy videos and VLOGS.
We received a shocking news of Sham, Froggy & Chuchi met a car accident this morning around 6:00 am.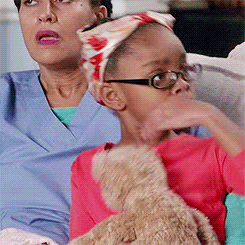 His Twitter management tweeted:
Update: Sham, Froggy and Chuchi were in a serious car accident that happened at 6am. They have occured minor injuries but were taken to the hospital due to bleeding. We will update you with more details soon. Please keep them in your prayers
– Management pic.twitter.com/crG6JJWBRY

— Sham Idrees (@Shamidrees) April 12, 2018
I M GUESSING THEY WERE VLOGGING AND DRIVING WHICH IS VERRY VERRRY DANGERRROUSS

— Hoshang Khalil Nazir (@HoshangNazir) April 12, 2018
Our prayers are with them Inshallah they will be fine💕💕

— Wardah Maqbool (@Adoomygang_24) April 12, 2018
Innal ilahi wa innal ilahe rajihun may Allah swt bless
u all plzz b safe n stop doing vlogs while driving please b safe may Allah swt b with u always amen

— Sz shagufta zakrin (@sz_shagufta) April 12, 2018
OMG 😭😭😭😭 May ALLAH give them fast recovery Ameen! Pray for them! 🙏😢 Love you Sham and froggy ❤️

— ˙·٠•❦Muslimah❦•٠·˙ (@AfiAngel6) April 12, 2018
OMG 😔😣 I Hope They All Fine 👍
My Prayers Are With You
Sham And Whoever Is Injured
Froggy , Chuchi , TeamRebel
May Allah swt Ease There Pain And Wish Them a Speedy Recovery Ameen Allah Pak Apnay Hifzo Eman Mein Rakhy Sab ko Ameen 🙏🏻😊❤

— Essa Mehmood (@EssaMehmood1) April 12, 2018
OMG…

INSHALLAH you all be fine…

And I'll pray for you…

I hope that you will update us more… And also in today's vlog…
Lots of love… To you… @Shamidrees @QueenFroggy

— Syed Rehan (@pplcallmeRehan) April 12, 2018
We don't know still the reason behind the accident, would keep updating and right now Just "Pray For The Guys".
Leave a Comment